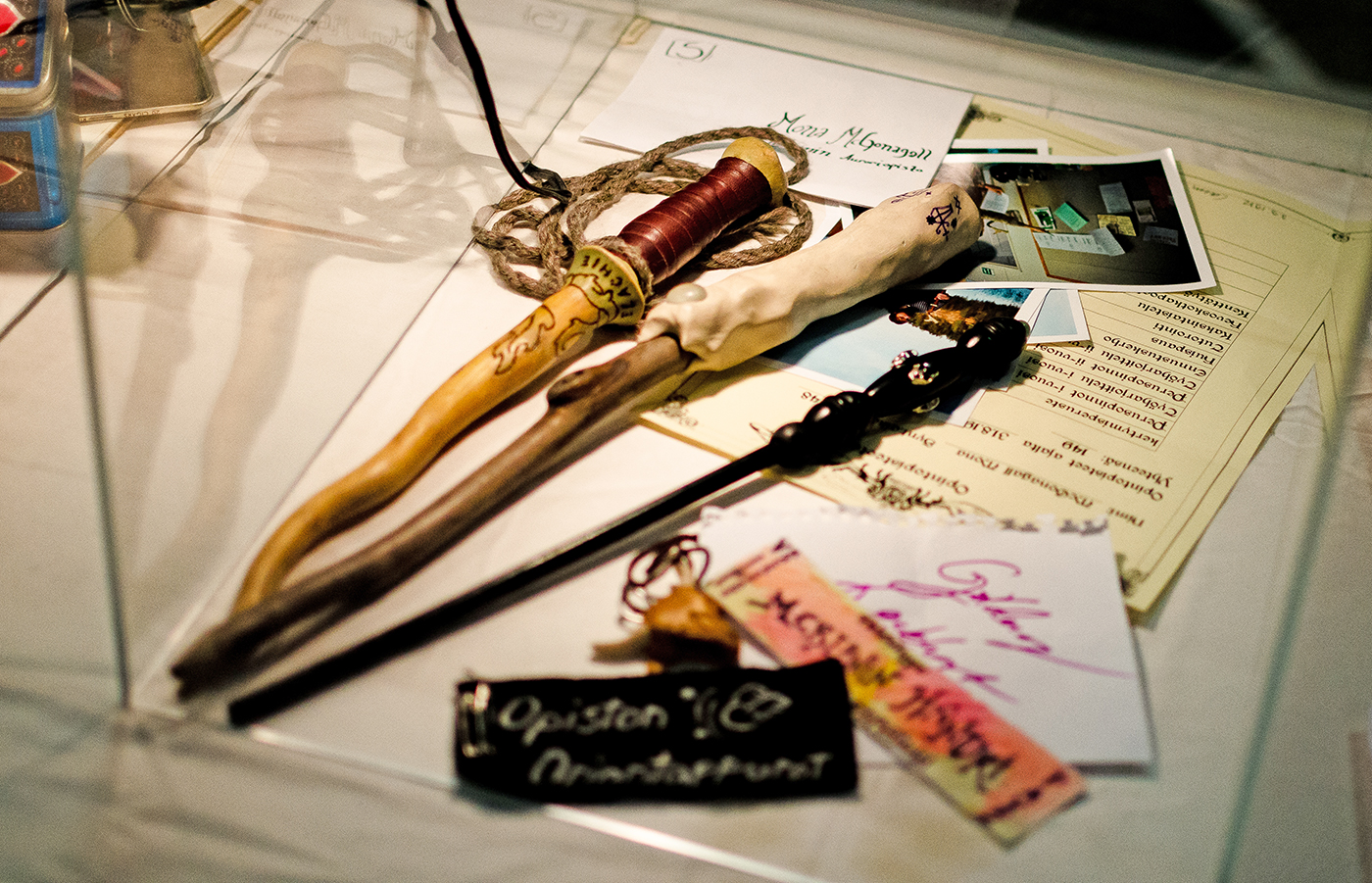 An exhibition filled with magic
Do you have that one stunning prop or other very important item from a LARP that holds special memories or has a deep meaning for you personally? Bring it along to the Prop Exhibition at Ropecon and show it off to the world! 
The Prop Exhibition, which was a huge success at last year's convention, showcases various props and other items, which are not only exquisitely crafted, but also have interesting stories behind them and have often played important roles in the design of the game in general or for its individual players. We welcome all kinds of costume ensembles, individual pieces of clothing, weapons, accessories, other items of various sizes, as well as props used to decorate or set the mood of the game location itself. If you are unsure about the suitability of your prop, please don't hesitate to contact us for advice.
Props can be owned by a private person or by an association. The owner of the prop can also remain anonymous if they wish so.
Tell us a story
In addition to the props, we also welcome short text descriptions depicting the history and background of each prop.
A prop displayed in the exhibition could be the letter that changed everything – or the tankard that was used to poison kings. It could be an item that has been in every single game for the last 10 years. Maybe the prop was a result of months of hard work, or a demonstration of how someone overcame their fear of sewing? Or perhaps, it is simply an item you were very pleased with, something that worked much better in-game than you could have ever expected.
All items and props that hold meaning to their owner are worthy of being displayed in the Prop Exhibition. So do not hesitate to dig through your chest of magical items and bring your treasures to be admired by visitors of Ropecon!
Sign up for the Prop Exhibition 2019 as ended!
Prop Exhibition 2019
Carolin Sajur & Sirian Holappa
proppinayttely@ropecon.fi
Any questions?
proppinayttely@ropecon.fi