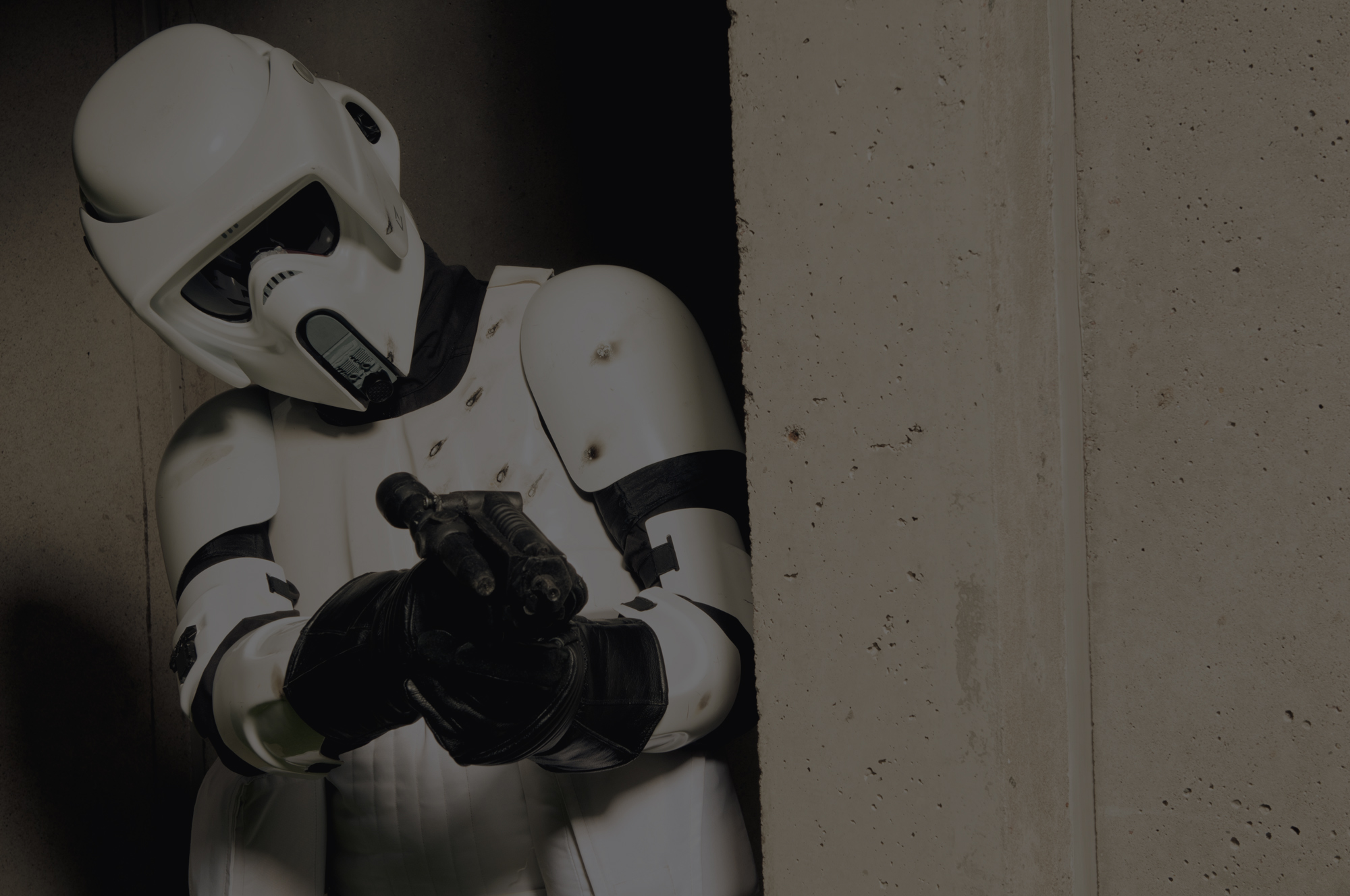 Welcome all Game Masters!
Ropecon ♥ GMs
We are seeking GMs to hold tabletop role-playing sessions during the convention! Ropecon is a great chance to test your adventures with new players and to receive valuable feedback. You can rerun great scenarios for new players, providing yourself as well as others with inspiration and new ideas in the process, or you can introduce completely new game systems and game worlds. Or, you can just enjoy running games for the fun of it!
All Game Masters will receive a free weekend ticket by running 8 hours of games during the convention, or a one-day ticket by running 4 hours of games respectively. Game Masters will also be rewarded with loot: free role-playing stuff will be given out on Sunday. The more games you run during the convention, the higher you climb in the loot ladder.
Sign-up for RPG game masters has closed!
RPG manager 2019
Aatu Liimatta
roolipelit@ropecon.fi
What & why?
As a GM at Ropecon you have an excellent opportunity to test your adventures on a fresh audience and receive valuable feedback from new players. You can re-run an already successful scenario for new players and inspire others. You can introduce new game systems and game worlds, or just enjoy running games for the fun of it.
The theme of Ropecon 2019 is mythology. How could you incorporate mythologies both old and new into your game? We encourage you to utilise this year's theme in your game, but it is not mandatory.
GMs will receive a free weekend ticket to Ropecon for running games for at least 8 hours, or a one-day ticket for running games for at least 4 hours during the convention. One-day tickets can be upgraded into weekend tickets for a small fee. GMs will also be rewarded with loot that is given out on Sunday. The more games you run, the higher you will climb on the loot ladder!
---
How to sign up to be a GM?
First, read these instructions carefully. Then fill out the sign-up form for role-playing games individually for each game you want to run at Ropecon. If the sign-up form isn't suitable for your needs or you encounter any other issues, you can contact our role-playing game coordinator by email: roolipelit@ropecon.fi
Sign-up is open until 30th of June. Please make sure that you sign-up before the deadline.
You can run games at Ropecon even if you have not signed up as a GM beforehand. If there are any empty tables available you can always run your game there, as long as you move away when a GM who has signed up beforehand shows up. If you want your game to be included in the official sign-up process, notify the RPG Desk about your game and our staff will help you out. All games run at Ropecon, even those that are not signed up beforehand, will count towards the loot ladder (more information about loot below) as long as these games are recorded in the feedback form for GMs.
Only GMs who sign up before 30th of June will receive a free ticket.
What is it like to run games at Ropecon?
Just as any other role-playing game convention, Ropecon is a unique environment for running games. It is advisable to take this into account when designing games for convention play.
---
⊕ Use partially or completely pre-made characters. Unless a new player can complete the character creation in less than 10 minutes, it is more efficient use of your time to use pre-made characters. If possible, leave time for players to customise their characters to their liking.
⊕ Write a good description of your game. You want to stand out and catch players' attention. A good description will also be more likely to attract the types of players that you are looking for. If you are testing out a new game that is still in development, it should be mentioned in the description.
⊕ Consider the duration of your game. A typical convention game takes between 2 to 6 hours, with 4 hours being the most common. We encourage GMs to run shorter games. At Ropecon, time is a precious resource for players, so many of them appreciate shorter games that run from 1 to 3 hours. Stick to your schedule as it is very likely that another game will be starting at the same table after yours, and your players might also have other program to attend to. Please note that it might take the first 30 minutes of your game time just to get things started.
⊕ Consider the convention as a game environment. Game areas at Ropecon are open spaces and can be very noisy with people traveling through them. This can be a challenge, especially when trying to run games with a certain ambiance. We aim to provide calmer spaces and single rooms for games that need them, but space is limited and ideal circumstances can be hard to come by. If your game needs a calmer environment, please provide a short justification for this in the "Comments" section of the sign-up form.
⊕ Consider how many players your game can accommodate. It is easier to avoid issues and surprises regarding the number of players if your game is flexible and can, for example, accommodate 3 to 5 players instead of an absolute requirement of 4 players. Set the minimum number of players as low as possible, since the player sign-up system will automatically transfer players to another game if your game does not reach the minimum number of players.
⊕ Ropecon encourages running beginner-friendly games. Could a beginning player also join in your game, or is prior experience absolutely necessary? Including new players is essential for the growth and viability of role-playing games as a hobby. In time, these new players will become new GMs and organisers of Ropecon.
⊕ All kinds of players attend Ropecon. It is important to treat all players equally and with respect, regardless of their experience level, gender, social skills etc.
Sign-up for RPG game masters has closed!
If you have any questions, feel free to contact the RPG manager Aatu Liimatta:
roolipelit@ropecon.fi
I signed up as a GM – now what?
Finish your convention games before Ropecon. Running a test session beforehand is recommended.
Come to Ropecon (Ropecon 2019, 26th – 28th of July 2019, Messukeskus Helsinki Expo and Convention Center, Helsinki, Finland).
More information for GMs will be made available closer to the event.
---
Loot
On Sunday, before the ending ceremony, all GMs who have returned the GM feedback form will be rewarded with some loot as a reward for their contributions. Loot consists mostly of role-playing game related products and often has great finds. Traditionally, all GMs have had at least one chance to grab some loot for themselves, and those who have run more games often have multiple chances to do so. To participate in the loot, the GM feedback form must be filled out and returned to the RPG Desk in time.
You also have the option to give up your part of the loot and instead gain access to the staff lounge during the convention as well as to the staff after-party. For more information, please visit the RPG Desk.
---
Advertising your game and the game advertisement contest
You can advertise your game at the RPG Desk by using an ad sized A4 or smaller. Bring a physical copy of your ad to the RPG Desk during the convention and it will be put up for display.
The best game advertisement will be rewarded before the loot is given out on Sunday. Remember to add your name and phone number to the ad so we can contact you if you win. If you cannot attend the loot on Sunday, you can have someone else collect your prize for you instead. Please note that prizes can only be picked up at the convention and will not be delivered afterwards.
Questions?
roolipelit@ropecon.fi